Last month, I got tagged to do the Burn, Rewrite, or Re-Read Challenge by Lina @ Every Book A World! It's a new challenge Lina adapted from jessethereader's video on it — and guys, I just watched the video and JESSE IS HILARIOUS — so I'm excited to be one of the firsts (I think?) to do it. Thanks, Lina! <3
I think you're supposed to randomly choose books on your "read" list, so I used a random number generator to pick books on my GR shelf! LET US BEGIN.
Round 1!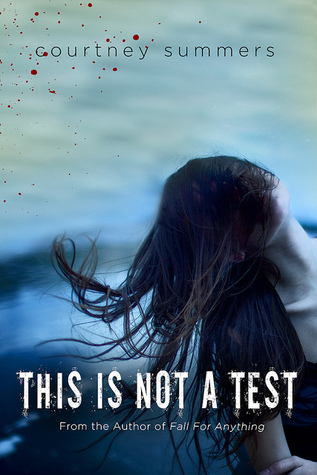 BURN: The Blessed by Tonya Hurley
Since the other two books are clearly out of the question… I'm going to have to burn you, The Blessed. Not that I'll feel too bad doing it, #sorrynotsorry. I read this book about three years ago, so I can't really recall much about it other than that it was incredibly weird and mediocre at the same time. But it was also my first print ARC, so it kind of has a soft spot in my heart. Not worthy of a re-read, though. :P
RE-READ: This Is Not A Test by Courtney Summers
Holy shit, you guys. This book. THIS BOOK. One of my all-time favorites! Like The Blessed, I read this one ages ago (like, right when I first started blogging), but it's still managed to stick with me all this time. It's set during a zombie apocalypse, but unlike other books of the genre, it doesn't focus on zombies, but rather on a girl's and her friends' mental states and their wills to survive. And it does so BEAUTIFULLY. The raw emotion behind the narration is so real and so easy to empathize with. Seriously. I need to get myself a copy of this book and re-read the hell out of it. (AND THERE'S A SPINOFF/SEQUEL, TOOOOO.)
REWRITE: The Hobbit by J.R.R. Tolkien
Please don't get me wrong — I adore The Hobbit. It's probably my favorite book out of the entire saga (but I haven't finished the series yet, so I guess I can't really judge), and if I had a choice, I would totally re-read it too. Except that, um, This Is Not A Test was already perfect. >< So I'll probably rewrite this only to remove some of the long-winded descriptions of scenery, though they aren't as bad as in The Two Towers, admittedly.
Round 2!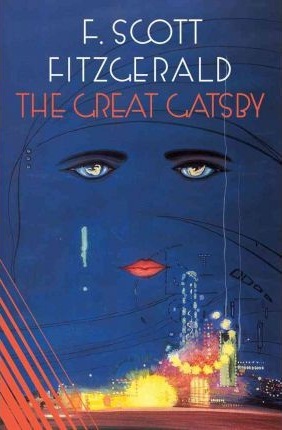 RE-READ: The Golden Compass by Philip Pullman
Another one of my all-time favorites! I love, love, love the idea behind the entire His Dark Materials trilogy (even though I still haven't managed to get past The Amber Spyglass — yikes), and I remember having the time of my life when I read this beauty when I was still a kid. I've read this book twice now, but I'm all ready for another re-read, and hopefully I'll finish the series soon, too!
BURN: Dualed by Elsie Chapman
When I first heard about Dualed, months before its release, I was SO EXCITED. It sounded like nothing I'd ever read before — a fight to the death between two yous in a futuristic setting. Dystopia + sci-fi = the perfect blend. And dystopia was still a huge thing back in 2013 (now, though, contemporaries are quickly taking over the scene). Unfortunately, when I managed to get my hands on an ARC, I was disappointed. Floppy world-building, shallow characters, and a romance I couldn't cheer on. Yeah. No. A definite burn.
REWRITE: The Great Gatsby by F. Scott Fitzgerald
I'll probably rewrite this to make sure Gatsby gets a happy ending and Daisy drowns in the sea just outside her house. (Nah, just kidding. I just want Gatsby to be have a nice ending. Daisy can go do whatever she wants. :/)
Round 3!
REWRITE: Level 2 by Lenore Appelhans
Another book I was insanely excited for… only be disappointed once I actually read it. I had a hard time between choosing which book to rewrite — Level 2 or When You Were Mine? I finally settled on this one because I felt that it has so much potential and I was expecting quite a bit from it. I haven't read the sequel yet, though, so I might change my mind if I get to it. (Also, am I the only one who's not too happy about the title change? It happened quite a while back, but I prefer "Level 2″ over "The Memory of After." *shrug*)
RE-READ: Crewel by Gennifer Albin
With such a creative and original premise, Crewel was definitely a favorite of the year when I read it back in 2013. The characters were well fleshed-out, the story SO FREAKING AMAZING, and the romance pretty okay (even with the love triangle — which really didn't bother me that much, surprisingly), so I would love to re-read it again, and then get to the sequel, which I still need to read. Definitely a huge recommendation if you're looking for dystopia that's different from anything else you've read, and that will for sure stick with you for a long time!
BURN: When You Were Mine by Rebecca Serle
Believe it or not, I was actually insanely excited for this book when I first heard about it. And as you know, I'm not usually excited for contemporary romances (maybe I was just in a really lovey-dovey mood then, who knows?). But when I read it, I was disappointed. The romance wasn't swoon-worthy. The characters weren't anything special. And the story, which could have been interesting, was just meh. I don't want to burn this book, because I didn't hate it, but out of the three here, this was the one I disliked most. Sorry! ><
So yup! That's it for my Burn, Rewrite or Re-Read Challenge! Thanks again to Lina for tagging me — I had lots of fun!
Can't let this awesomely cruel challenge die out now, can we? >:) So, I tag…
Over to you! Do you agree with the choices I made for these books? What books would YOU burn, rewrite or re-read?