Welcome to this week's Blogger Panel, everyone! I wanted to have one last month, but time constraints and some other problems prevented me from hosting one. Pushing those aside, though, joining me today are…
Kelley from Oh, the Books!
Asti from Oh, the Books!
Sophia from Ravens and Writing Desks
Katie from Doing Dewey
Thank you so much for signing up, you guys! (And thanks to Asti and Kelley for filling in at such short notice! <3)
"What do you think of anti-heroes?"
- Lesley from Books and Beautiful World
Kelley says…
I think antiheroes are often more interesting than traditional heroes, because they're obviously much more flawed. I used to date a guy who loved to draw ugly creatures and thought pretty was boring; he said the ugly things were so much more interesting to look at. That thought has stayed with me ever since, and it's helped me find a lot more imagination and interest and depth in things I may have shied away from otherwise. So, obviously, this goes for antiheroes — characters who are probably unlikeable because of a weak personality or a despicable attitude. There are some I'll probably never appreciate (like Holden Caulfield from The Catcher in the Rye), but then there are others that hold a special place in my heart (like Severus Snape from the Harry Potter series), and still others I just find fascinating (like the two main characters in Rosencrantz and Guildenstern are Dead).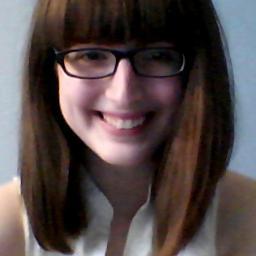 Asti says…
What do I think of anti-heroes? Well, they're a step up above regular heroes but… I just don't love them. Now don't get me wrong. I love that they have flaws and are a little messed up, not all self-righteous and holy like some heroes. Katniss Everdeen? Calaena Sardothien? Okay, if I'm going to have anti-heroes then give me ones like those. I'll learn to love them.

But no, when it comes to me, I want more villains. I want more messed up characters who have totally lost their way. They're priorities are messed up, they've lost their sense of humanity, they do unthinkable things – give me the evil. Why? Because I feel like they're perspective is missing. There are bad people in the world and while I don't approve of them or their actions, I can't help but sometimes want to know what the heck is going on in their heads! They have to have a backstory that made them the way they are. They have to have a story that's just be waiting to told. I want to know their PoV!

That's not to say anti-heroes aren't needed in YA. That's not to say I don't think they're good and all that. But I feel like at a certain point it all just blurs together for me. It's like we're suddenly trying to prove that every hero is flawed, and yet if that is the case then why do they seem to continually succeed? Either make them fail or give me the villain instead.

(And yes, I know, this is the part where you guys lock me away because what sane person asks for such things?! BUT I CAN'T HELP IT! THE DARKLING PUT HIS SPELL ON MEEEEEEEEEE.)
Sophia says…
I actually had to look up "anti-heroes" because I wasn't quite positive what they actually are. And after a quick Google search, I'm still not quite sure. Of course, I have a general sense of what one is, but really, what are the defining features of an anti-hero?

The general consensus on the internet seems to favor the following definition, at varying levels of specificity: "An anti-hero is a central character in a story, movie, or drama who lacks conventional heroic attributes."

What are conventional heroic attributes? Wikipedia gives us the answer: idealism, courage, and integrity are some. Basically, it's a character with lots and lots of flaws.

One example of an anti-hero that popped up during my search was Sherlock Holmes. Eccentric? Check. Flawed? Oh immensely. He's addicted to cocaine, he's extremely antisocial, he has no concept of "the right thing to say." And yet – he's the perfect hero, and has made a mark on many different aspects of culture across the world.

Another example is Jay Gatsby. We sympathize with Gatsby – gosh, do we sympathize. But he is an utterly flawed person. He's rich – but he gained those riches through dishonest means. He's continually living in the past. He's an utter idealist (which is good to a certain point, but Gatsby takes it to extremes). He shows us another aspect that most anti-heroes portray – the feeling of helplessness and lack of control.

But why do anti-heroes make such excellent Characters? Why, when comparing Sherlock Holmes and Jay Gatsby to someone like, say, Robin Hood, or Harry Potter (more traditional heroes), are Holmes and Gatsby infinitely more interesting?

Robin Hood can save the day. He can shoot the perfect arrow. He can defeat the Sheriff of Nottingam. He may have minor flaws, but overall, he is morally, physically, and intellectually sound and successful.

He does lie and steal, but for good, moral reasons.

Harry Potter, while also having flaws, is also morally quite sound, and nobody doubts that he is the hero of his story.

On the other hand, Holmes does good purely because he needs the stimulus of solving crimes. It just happened that he ended up on the good side of the law – pure chance that he didn't choose the path of the criminal. There is no morality involved.

With this (still rather vague) definition of the anti-hero, I will conclude that I do like them, especially if they overcome most of their flaws by the end of the book. We get to see their struggle, as opposed to just cheering on the good guy doing good guy things.

But really, the distinction is very blurred. There are articles out there insisting that Robin Hood is totally an antihero. Batman is the modern Robin Hood, and so Batman is an antihero. I'm only slightly less confused. How many flaws does a hero need to be an anti-hero?

Any clarification would be highly appreciated! :-)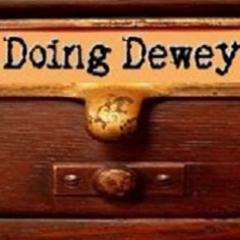 Katie says…
My feelings about anti-heros depend on how relatable I find them. I love the idea of a main character with some flaws, someone who manages to be the hero despite not fitting our traditional ideas of who should fill that role. I think this can actually lead to a more relatable character than a traditional, perfect hero or heroine. None of us are perfect, so if a character shares our flaws or has flaws we can empathize with, it can make them seem more human. However, if a character is so flawed, I can't understand them (making unbelievably stupid, thoughtless, or amoral decisions for example) and they never redeem themselves, I generally won't like a book that features them.
What do YOU think?
How do you find anti-heroes? Yay or nay? Do you wish we had more anti-heroes in YA lit, or do you think we'd be better off with less of them? And — what is an anti-hero, exactly? Sound off in the comments below!
Want to join the Blogger Panel? Click here for more info and the signup form!